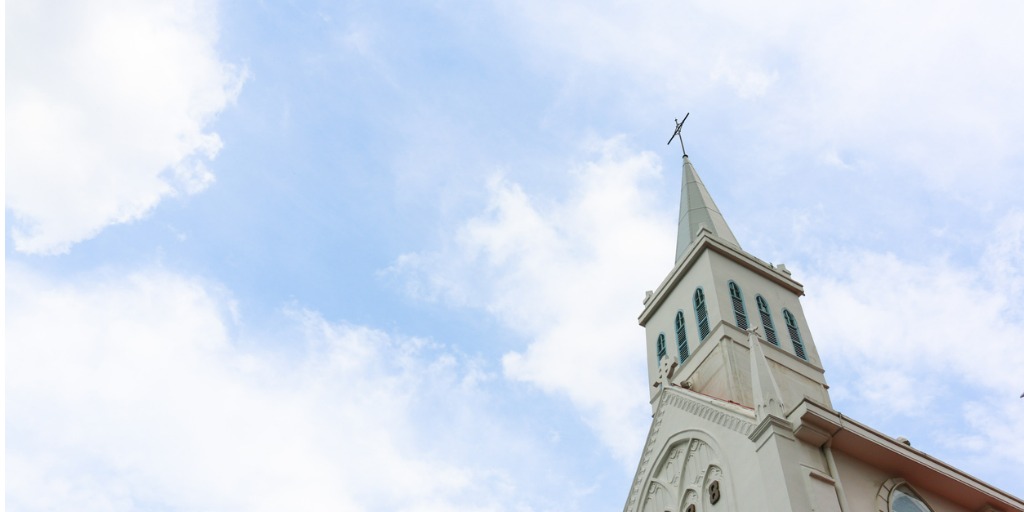 The best loans for churches in 2022
Many churches need financing to purchase church property or make renovations on existing church property, so they may apply for construction loans or other types of church financing.
Although churches are considered non-profit organizations, they are also considered high risk, which means it can be difficult to obtain a traditional business loan.
Alternative lenders may be the best way for a church to obtain financing.
What is a Church Loan?
A church loan is any financing that a religious or faith-based organization (including Christian, Jewish, Muslim or other religious groups) takes out to help cover the costs of construction, maintenance, renovation, expansion or refinancing of a property. A church loan can also be used to obtain money to improve cash flow and cover the day-to-day expenses of running a church organization.
In general, faith-based organizations and churches are non-profit organizations, which means they are exempt from taxes and receive other benefits. Typically, a church will receive funding from tithes or offerings from constituents as well as grants or other funding from their global religious affiliations. They may also receive money in the form of tuition for a church-run school, camp, after-school program, or renting the property for meetings and secular events.
However, the cost of maintaining a property can be more than what a church earns from tithing from its followers or other sources of income. In this case, the church or faith-based organization may decide to request a loan from the church.
Can churches take out commercial loans?
Churches and faith-based organizations can take out small business loans, including those offered by the Small Business Administration (SBA). Because these are usually non-profit organizations, churches may have better luck getting a business loan meant for a non-profit organization as opposed to a traditional business loan.
Because churches are considered high-risk organizations, it can be difficult to secure a business loan from a bank or traditional financial institution. There are many faith-based financial institutions that lend specifically to churches and other faith-based organizations. Alternative lenders may also be more likely to lend to a church or faith-based organization, although these loans may come with conditions such as higher interest rates, shorter terms, or a longer loan process that includes more paperwork.
A church may consider business credit cards or a business line of credit to help manage day-to-day expenses or small funding amounts. It's usually easier to qualify, and you only pay interest on the money you spend, rather than a lump sum of money all at once.
Where to Find Church Loans
Finding a church loan can be a little more difficult than a traditional home loan or other type of financing, but there are many institutions that cater specifically to religious organizations. If your church has an existing relationship with a bank or credit union for your day-to-day financial dealings, it's best to approach them first and see what they may be able to offer.
Business loans for nonprofits can be a great place to look for a church loan. A church trying to renovate an existing building, expand a place of worship, or even purchase real estate to build a new church may qualify for a commercial real estate loan. Some that cater specifically to nonprofits include:
Many traditional banks and financial institutions offer loan programs for religious loans for places of worship and faith-based institutions, including:
AGFinance
Union Bank & Trust
prosperous
There are also faith-based lending institutions that cater specifically to churches, such as:
Griffin Church Loans
BCLC religious loans
Islamic financing solutions UIF
Christian Community Credit Union
Alternative lenders who offer short-term business loans can be a good solution for a church or faith-based organization that is struggling to find other sources of funding, especially if it has bad business credit or no credit. long enough financial history to qualify. for traditional loans. Some short-term lenders include:
Do churches have mortgages?
Many churches and places of worship have mortgages because real estate is expensive, even for churches. Most religious institutions will organize fundraisers from their communities or constituents to help pay for large expenses like new church buildings, but they may still need significant funding to pay for new property or a renovation.
Uses for Church Loans
A church or faith-based organization may use a church loan for a number of reasons, including:
Construction of a new church
Extension of an existing church
Renovation of an existing church
To refinance an existing mortgage and obtain cash for day-to-day expenses or other purposes
Expand church programs and evangelism
Added school or camp functionality to church infrastructure
Improve the accessibility of an existing church structure for members
How to get a loan for a church?
The loan options available for churches may depend on your location, financial situation, down payment, available collateral and more. Here are some basic steps before signing a loan:
Do your research — Don't just take out a loan from the first lender you meet. Make sure the bank or financial institution has your best interests in mind and that their loan programs match your church's needs. Look for competitive rates, specific loan programs that meet your church's unique needs, and make sure your lender is a member of the FDIC. Also beware of lump sum payments, which may require you to refinance your loan every three to five years whether you need to or not.
Know your credit score — Your business credit score is the primary means used by a financial institution to determine whether or not you qualify for a loan. You can find out your business credit score and ways to improve it with a Nav free account.
Gather your financial information — Just because you're a religious organization doesn't mean a bank is going to take your word for the financial strength of your loan application. You will need to know your income from all sources, including tithing, rent, and tuition, as well as any debt you have, such as an existing loan.
How much can a church borrow?
The amount of loan a church can borrow depends on several factors, including:
Business credit
Time spent in business
Finances, including income from tithes, offerings, tuition, rent, and other sources
Which lender you select
In general, a religious organization or church can borrow up to four times the gross income from tithes and offerings. Many financial advisers also recommend that you spend no more than 30% of your church's income on paying off debt for a mortgage or other loan, just as you would for a personal mortgage payment. Since tithes and offerings can be cyclical in nature and not necessarily the same from month to month, having a good idea of ​​your annual income over time can help you calculate these numbers.
Getting a loan for your church or religious institution can help you build a place of worship or improve your existing structures. Nav can help you research loans you qualify for by tracking your business credit and other factors. Register for a free account today.
class="blarg">