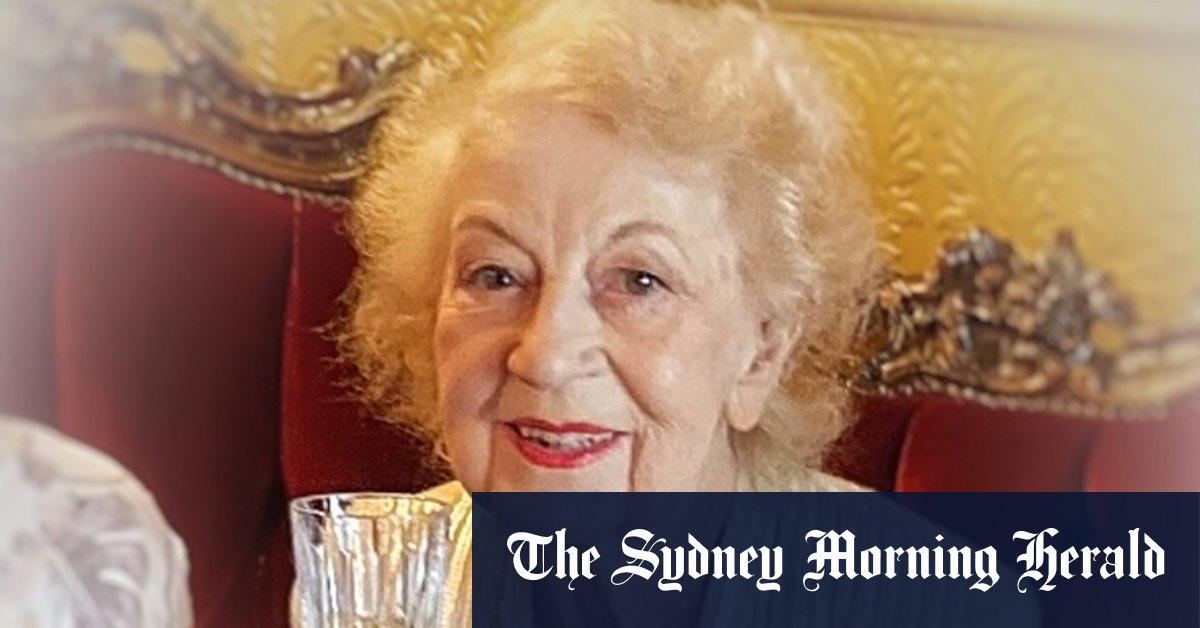 Stellar career in commercial design
BENINI HAZELNUT March 24, 1930 – October 3, 2021
Hazel Craig was born in Dunedin, New Zealand and studied art and design there, but soon realized that there were greater horizons to be conquered, and she landed in Rose Bay Sydney on board. of Clipper service from New Zealand on New Years Eve 1951 to begin a successful career in advertising, public relations and business design.
After a few initial positions in Sydney, Hazel traveled to Melbourne as a display manager for Hicks Atkinson, a department store at the time. In the early 1950s, before the advent of television advertising, storefronts were an important selling tool, and Hazel quickly became a valuable commodity, moving to Sportsgirl in Collins Street in 1963 in charge of their storefronts and later on. their advertising.
She has created many cutting-edge designs and displays, including using enlarged photos for the first time. The windows changed weekly to keep customers interested.
Hazel met fashion photographer Bruno Benini in 1960 and they married in December 1962.
She becomes Bruno's assistant on fashion shoots, and Bruno becomes his photographer for his advertising contracts, which continue to prosper. They worked as a team, many famous fashion photos of Bruno were heavily influenced by Hazel's design elements.
She has worked as a public relations consultant for many of Melbourne's leading fashion and accessories brands. His Friday press lunches at the McKillop Street studio were legendary, but provided good coverage for his clients.
Hazel has worked for many iconic Melbourne stores including George's, Grace Bros and Myer, and has done specialist exhibition work in their stores. Memorable works include a two-meter Big Bird for Myer / Grace Bros, a Christmas reindeer around a Christmas table for Myer's Christmas window, life-size red kangaroos for Grace Bros Penrith's children's department and a two-meter Blinky Bill for Myer Chadstone.
Many of Hazel's animal creations have been featured across Australia, such as the Humphrey B bear in Myer stores, Babar the elephant, and a series of rescuing koala bears.