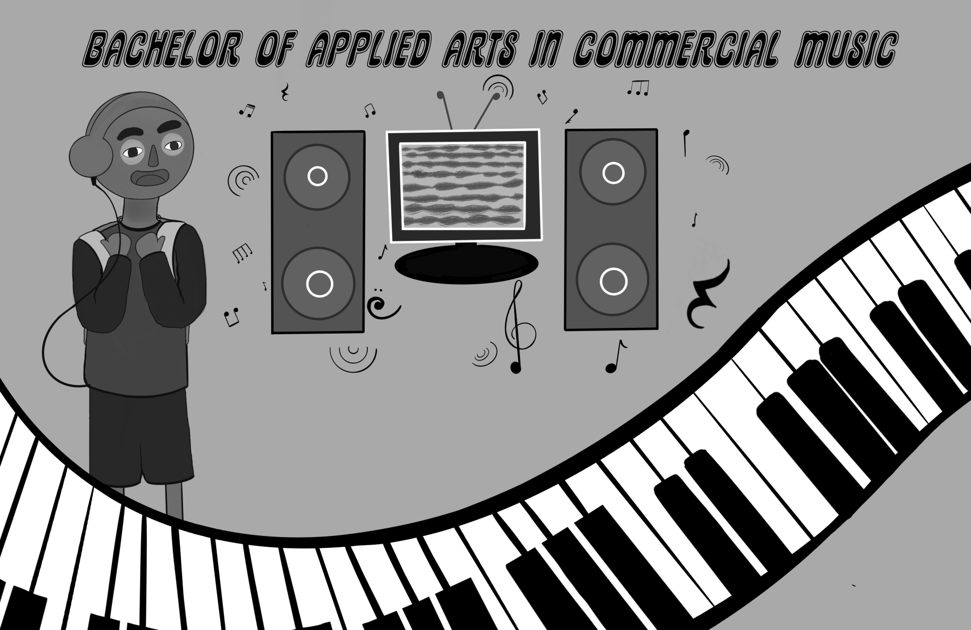 School of Music develops commercial music degree | life
Buddy Holly, Josh Abbott, Natalie Maines and Lee Ann Womack are just some of the musicians who made their debut in the South Plains.
After about three years of planning, the Texas Tech School of Music formed a partnership with South Plains College to offer a four-year Commercial Music degree to students interested in musical production and performance.
Lisa Garner Santa, acting principal of the School of Music, said there has been an interest in partnering with South Plains College's commercial music program for decades. The Tech School of Music hasn't capitalized on the university's location in Buddy Holly's home, Garner Santa said, and this degree offers students a way to explore their talents in the commercial music world. .
"So if someone wanted to develop the skills to become a guitarist, drummer, keyboardist, singer in Nashville, LA, Las Vegas, New York, what skills would they need? Garner Santa said. "And so that's what makes her really, really different, is the application of that skill, not just the acquisition of the skill."
Students in the BAACM program will begin the first two years of their studies at South Plains College, completing the Associate of Applied Arts degree in Commercial Music, where they will have the technology necessary for hands-on experience, including recording, audio, video and production and sound design.
Garner Santa said the degree also includes a wrap-up project, where students must organize a performance at a local venue from start to finish, and an internship at a local commercial music company, such as The Cactus Theater.
"It opens the door for those interested in rock, metal, country, bluegrass, hip hop, sound design, recording technology, all of these things can see a way in this region." , in that area, "she said.
In addition to the higher-level courses that focus on specific instruments or ensembles, the 3000 and 4000-level technology courses build on the recording technology and computer training that students will receive at SPC, Garner Santa said. .
Christopher J. Smith, professor and president of musicology at the School of Music and director of Tech's Vernacular Music Center, said he was happy that there had been more receptivity to a partnership between the two colleges.
"So philosophically I think it's a lot more inclusive, and a lot less that kind of elitism, false elitism, this false hierarchy," Smith said. "So it's good pragmatically, it's good for recruiting, it's good for students, it's good for both institutions, and it's also, I believe, the right thing to do."
The Vernacular Music Center gives students the opportunity to learn traditional music from around the world, from African diaspora music to mariachi. Smith encourages students to learn about a variety of different instruments to perfect their own craft.
This diversity in education, along with the increased freedom students have in the genre of music they wish to pursue, breaks certain hierarchies in the music world that separate more artistic music from commercial music, Smith said. .
"And so, we like to think of us (Tech), third and fourth year as a kind of building up from a really solid, solid technical and professional base, which is very strong, rewarding in terms of skills, especially music theory skills. but also just like being a citizen of the world understanding that, you know, this is one place and there are a lot of other places in the world where music occurs, "Smith said.
Joy Harris is a musician from Lubbock and owner of Joy Harris Music, LLC. Harris is in the process of getting her bachelor's degree in musical performance at Tech, although she said she is not currently a student.
With her passions for orchestral percussion and electric bass, Harris supported herself as a full-time musician for most of her life. She said there was a gap in the information she learned in class at Tech in relation to the professional world.
"So I got a lot of real world experience doing everything, going out there, playing concerts, you know, trying to build my reputation, my business, all of that good stuff," he said. said Harris, "But my area of ​​study at Tech was musical performance, that is – I'm a performing musician, so it's related, but some of the skills such as understanding the law authoring, recording, studio experience, reading and writing paintings, not just noted music, things like there was a rift between the two worlds.
Harris also spent a decade teaching in public schools, primarily in Midland. She said that many students she knows are interested in commercial music, but have not considered enrolling at Tech as there was no program for such a thing.
In his experience, versatility is useful for live musicians, Harris said. Attending both SPC and Tech, she said, will make students complete and ready to enter the entertainment world.
"The benefit of this degree that feeds into the benefits of what, say, the town of Lubbock might actually provide some longevity for these students when they graduate, you know there's a ready environment for them. allow it to go to work, "Harris mentioned.
The program opened for the fall semester 2021, and most students in the program are interested in jazz and choirs, Garner Santa said.
"This program gives us the opportunity to reconnect with our community to provide additional training to those who already express talent in the commercial music arena," said Garner Santa.