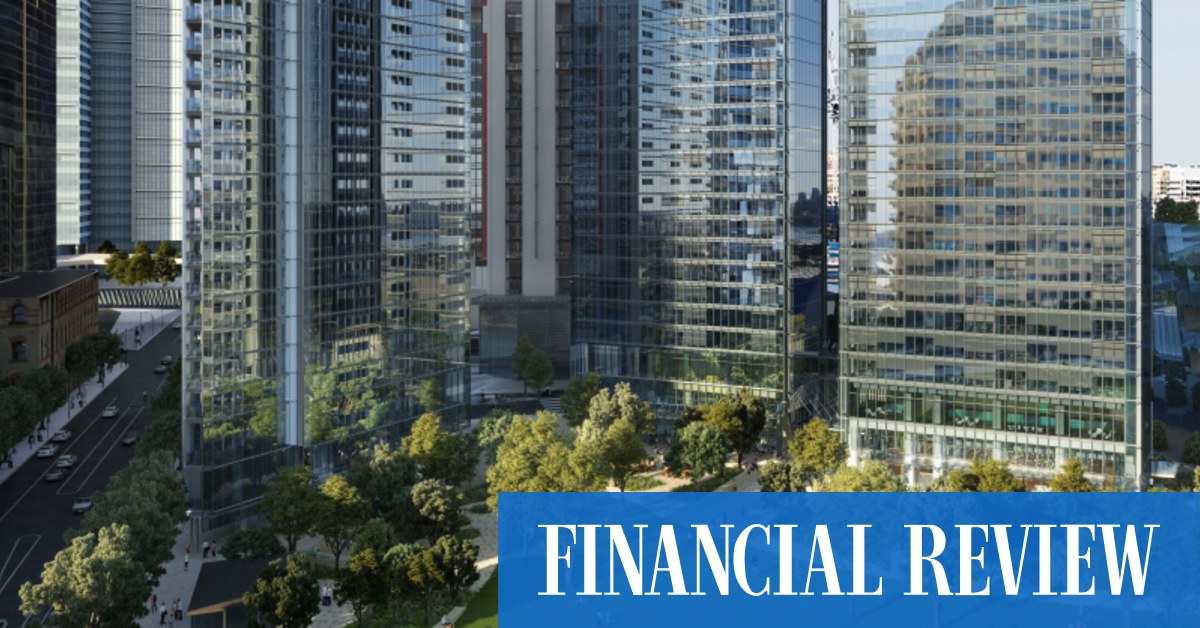 Record home loans drive fastest price gains in three decades
"Regulators are bracing for further macroprudential intervention and the likelihood of the RBA changing the cash rate before the end of the year has increased."
Rising prices and demand for homes, meanwhile, are encouraging developers to put new projects on the market.
Lendlease, which said on Tuesday that sales of its two residential towers in Sydney's Barangaroo South had topped $3 billion – after crossing the $2 billion threshold in May last year – has started marketing homes in the Watermans Residences, as the third and final tower in the Sydney Harbor residential area will be named.
"This exceptional milestone of $3 billion in sales for our Residences 1 and 2 is a testament to the strength and resilience of Sydney's residential market and is indicative of strong demand from local owner occupiers and workforce reductions," said Lendlease's chief development officer, Tom Mackellar.
Both towers are still under construction. The 72-level Residences One will have 315 apartments and the 68-level Residences Two will have 322 apartments. More than 90% of buyers were locally based, Lendlease said.
Prices will start at $1.42 million for a one-bedroom apartment in the 30-story, 162-unit Watermans Residences tower, designed — like the two tallest buildings — by architect Renzo Piano.
In addition to the 162 apartments on the market, there will be 50 apartments reserved for essential or key workers, under a condition of approval that 2.3% of the residential area of ​​Barangaroo South will be affordable housing. This was less than the 20% requirement requested by the City of Sydney.
The enclosure is expected to be completed in 2024.
Demand for home loans meant total credit growth was expected to remain high at least through the middle of the year, JP Morgan economist Jack Stinson said on Tuesday.
"The recent growth in new home loan commitments means that credit growth should stay elevated for longer," Stinson said.
"Regulators have signaled that household credit growth is expected to track household income growth over the long term, so there is pressure for further macroprudential measures longer than credit growth remains high."
Despite monthly growth in loans to first-time buyers in December, affordability pressures are evident. As new loan commitments to investors hit a record $10.3 billion in December — and were up 74% from the same month a year earlier — the new total for first-time home buyers of $5.7 billion was 12.7% below the December 2020 level.