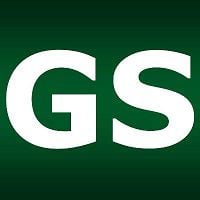 NETAR: February was a soft month for commercial real estate | Business
Commercial real estate transactions were flat last month, according to the Northeast Tennessee Association of Realtors (NETAR).
"There were seven fewer leases and sales than in January and three fewer than February of last year," said Cassie Petzoldt, chair of NETAR's trade committee. "Compared to the first two months of last year, transactions are up 17.1% and the outlook remains positive but likely tempered somewhat by geopolitical and inflation concerns."
Business practitioners are busier than ever and investors – local and outside – continue to visit the Tri-Cities, she added.
Analysts expect secondary and tertiary markets like the Tri-Cities to continue reaping the benefits of migration away from major metropolitan markets. The markets that are experiencing and expected to continue to grow the fastest are those where jobs are available and attracting new residents, according to a press release from NETAR.
February's transaction decline includes a drop in office sales and rentals for the first time in nearly two years, and active listings show it. There were 93 registrations last month, compared to 119 last year. It should be noted that there are currently fewer office listings in the Kingsport-Bristol metro area than in the Johnson City metro area where transactions have been the most active, according to the release.
The only two sectors that recorded monthly increases in transactions were manufacturing and retail.
The region's active inventory is down nearly 17% from a year ago, but increased by 22 new listings from January. Web traffic to the NETAR CMLS site was down 5% from last month and 12% from last year.
For more information about the Northeast Tennessee Association of Realtors, including pending sales, trend reports, and regional market analysis, visit www.netar.us.