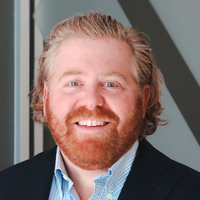 Local Commercial Real Estate Company Appoints Director | Development
Commercial real estate development and design firm Southeast Venture has announced that Lee White has been named director of the Nashville-based company.
According to a statement, White joined SEV in 2011 as a property manager, responsible for managing approximately 500,000 square feet of office and industrial properties. He also oversaw several homeowner associations at Nashville business parks.
In 2016, White moved to the firm's brokerage team, specializing in site selection and development, landlord and tenant representation, and buyer and seller representation with particular expertise in development. spacer.
White will also join SEV's development team, assisting in the acquisition and execution of the company's development projects.
White earned his bachelor's degree in business administration, construction management, and land use planning from Mississippi State University. He went on to earn a Masters in Business Administration from Belmont University.
White is a member of local chapters of NAIOP and the Urban Land Institute.
"Since joining the brokerage team, Lee has repeatedly demonstrated his talent for closing deals, both in sales and lease transactions," said Cam Sorenson, principal of Southeast Venture, in the press release. "Especially with his work at Silo Bend and our recent development projects, he has been an invaluable asset to our team. This promotion is well deserved.