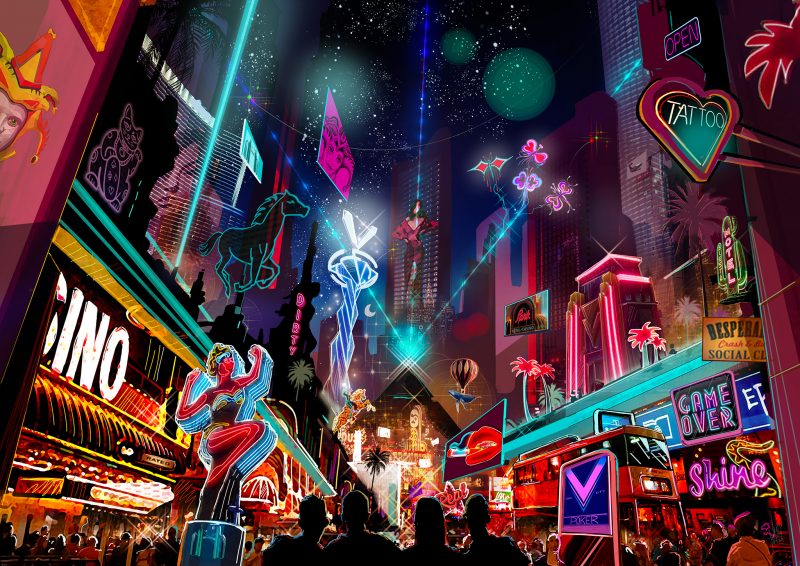 Lickd Teams Up With Decentraland's Vegas City To Bring Commercial Music To The Metaverse
Lickd, the UK-based platform for claim-free music for content creators, has announced the signing of a new exclusive deal with Vegas City – a dedicated metaverse neighborhood within Decentraland – which will see Lickd provide commercial music for Vegas City partners and tenants.
The 24-month partnership will see Lickd offer a range of unique playlists as well as radio channels dedicated to specific genres that visitors can easily listen to on the Vegas City music player – adding to the atmosphere of the neon hub from Decentraland.
"We are thrilled to partner with Lickd to be able to offer our Vegas City partners and tenants access to a substantial catalog of commercial music that until now has not been available," said James Ashton, CEO of Vegas City. . "Not only will this agreement create enormous value for our existing users, it will open up a whole new horizon of possibilities for musicians, labels and fans."
As a music solution, Lickd provides an extremely valuable service to social media content creators. One of the biggest challenges for online streamers and creators is developing unique content while avoiding copyright risk through the music they choose. With its pre-cleared music licenses, Lickd provides an accessible music library for creators while offering independent musicians a way to establish themselves in the music industry.