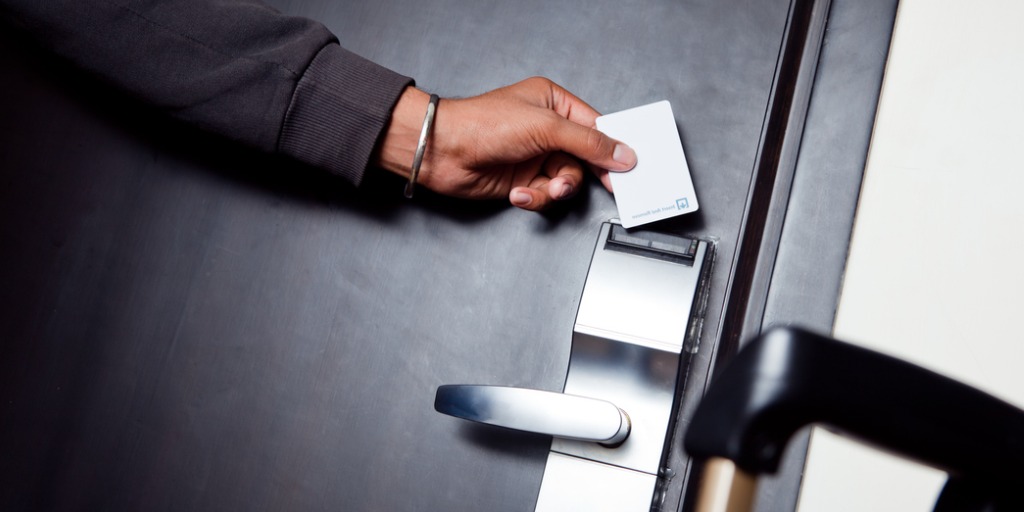 Hotel loans: the best financing options for hotels
Owning a hotel is a great way to capture part of the $1 trillion global hospitality industry. But starting a hotel business can also be extremely expensive. Whether you're building a new location, paying employee salaries, or renovating existing buildings to increase occupancy, hotel properties can rack up large bills quickly.
Luckily, you don't have to fund your entire business out of your own pocket. Hotel loans can provide you with the financing you need to manage your business activities and seize new opportunities. In this article, we'll look at how hotel loans work and how to use them to your advantage.
Types of financing for hotel businesses
SBA hotel loans
The Small Business Administration (SBA) offers two solid loan opportunities for hospitality businesses.
The SBA 7(a) loan provides up to $5 million in financing that can be applied to starting new hotel businesses, buying existing hotels, renovating old buildings, constructing new buildings, the purchase of hotel equipment and supplies, and the refinancing of existing debt.
Requirements include acceptable credit scores and insurance coverage, and loan terms range from 10 to 25 years. Nav covers everything you need to know about the 7(a) loan here.
The SBA 504 loan provides up to $5.5 million in financing that can be applied to purchase or finance land purchases, building construction, construction materials and equipment, and renovation expenses . These acceptable uses are similar to 7(a) with the exception of purchasing inventory, refinancing debt, financing working capital, and investing in rental property.
One of the qualification requirements includes a thorough review of your company's financial statements. Nav covers everything you need to know about the 504 loan here.
Small Business Hotel Loans
Small business loans are flexible capital loans that can be applied to multiple areas of your hospitality business. They offer between $1,000 and $10 million in funding.
If you're looking for a way to cover operating expenses like salaries, rent, or utilities, explore working capital loans. These loans can help reduce the stress of day-to-day operations and keep your cash flow nimble.
Another good option is a business line of credit. Lines of credit are very flexible loans that you can use where your hospitality business needs them most. One of their biggest advantages is that they allow you to withdraw as much or as little capital as you want, while only paying interest on what you use.
Although business credit cards are not technically loans, they can function as such and therefore deserve a mention. If you need to cover small expenses, business credit cards can be a good option. They're usually easier to get than most loans and can also help you earn cash back on items you've already paid for.
We've compiled the best small business loans here in one easy-to-compare list.
Hotel bridging loans
Commercial bridge loans provide financing between the time you acquire a hotel and the time you acquire the loans to finance it. It allows you to access cash flow during this gap so you can maintain ongoing operations or pursue new business opportunities.
In exchange for financing, these loans usually carry high interest rates (often ranging from 8.5% to 10.5%) and must be repaid in 12 months at the latest. You will also need to provide the hotel you are buying as collateral. However, these loans are usually approved quickly and can provide much-needed cash flow if you carefully plan your repayment strategy.
To learn more about commercial bridging loans, go here.
CMBS hotel loans
Commercial mortgage-backed securities (CMBS) loans are a good option for buying hotels, renovating current buildings, or refinancing existing loans. They involve putting your mortgage in bonds after successfully buying a new property. These bonds are then sold to investors.
CMBS loans typically start at $2 million in funding and fixed rate terms of five to 10 years with amortization periods of 25 to 30 years. One of their biggest advantages is that they don't need great credit to qualify. They are also non-recourse loans, which means that lenders cannot sue you if you do not repay the loan.
That said, they often come with prepayment penalties and may require you to purchase securities as collateral.
Hard Money Hotel Loans
Hard money lenders are usually private investors seeking commercial real estate transactions. These loans may not require a down payment or good credit, and can be funded quickly. On the other hand, you will likely give up equity and pay higher interest rates.
For the best hard money loans for hotels, go here.
Equipment loans for hotels
Get the funds you need to spruce up your hotel with furniture, lighting, fixtures, and other must-haves. Equipment finance loans can offer borrowers low APRs and predictable monthly payments. On the other hand, the disadvantages include high down payment requirements and strict credit requirements.
Also keep in mind that equipment depreciates, which means you might be stuck with old supplies towards the end of your lease. But if you're looking for a quick way to stock up on essentials without draining your cash flow, these loans may do the trick.
Read everything you need to know about equipment financing here.
Bank loans for hotels
Finally, you can also explore a classic bank loan for your independent hotel business. While requirements are often stricter (a minimum credit score value is virtually guaranteed) and approval times are longer, you're also more likely to pay lower interest rates and qualify for payments. predictable monthly.
Pay off your loans on time and you will also see your credit score improve.
Head here for an in-depth look at the pros and cons of traditional bank loans.
The best hotel loan options
The best loan for your hospitality business depends on where you need financing the most. If your most pressing need is to make your hotel look presentable, you might be attracted to equipment finance loans to finance furnishings. If you're looking to start building a building, SBA loans might be more relevant.
The easiest way to find your best option is to use Navigation. Our platform syncs with your company data to instantly show you the opportunities you are most likely to qualify for.
That said, here are some of the best comprehensive hotel loan programs on the market.
Equipment rental by American Capital Financial
How to qualify for a hotel loan
In general, your chances of obtaining financing increase if you meet the following criteria:
Strong credit scores for business and personal credit profiles
Possibility of depositing guarantees
Reliable running cash
Strong projected future cash flows
Ability to provide financial statements and personal documents for review by lender
Nevertheless, there are many different types of hotel loans, and each hotel lender has a unique set of requirements. For example, you may not need excellent credit to qualify for a hard money loan. Review the details of specific loans to see if you have the necessary qualifications.
Ways to use a hotel loan
Funds from hotel loan programs can generally be applied to one or more of the following categories:
Working capital
Acquire land
Build or acquire hotel buildings (including supplies and materials needed for construction)
Renovation of existing buildings (including supplies and materials needed for the renovation)
Ability to provide financial statements and personal documents for review by lender
Again, each loan has a unique set of requirements, so be sure to review the details to see if they meet your needs as a hotel owner.
How much do you have to put on a hotel?
Although requirements vary depending on how you purchase the hotel, plan to put down at least 20% down payment. Given the substantial cost, this is where hotel loans can come in handy. Options such as SBA 7(a) and 504 can provide the initial capital you need to cover a down payment and start your hotel business.
What to Consider When Getting a Hotel Loan
With great expense comes great responsibility. Hotel loans can involve borrowing seven or even eight figures of funds, which means interest rate payments can hurt your cash flow if you don't plan ahead.
Also consider warranty requirements. Bridge loans, for example, may require the underlying property to be put up as collateral, which means that a default on the loan could have unintended consequences.
With these factors in mind, hotel loans can also provide exactly what business owners need to start a highly profitable hotel business or increase the profitability of a current business. Financing can help you build that new loft you've been dreaming of or make renovations that increase revenue per available room.
As long as you have planned your finances carefully, these loans can be a powerful tool to increase your net operating income and capture your share of the lucrative hospitality industry.
To find the fastest way to find the right loan for your business, use Navigation. Create an account to instantly compare funding opportunities based on your business data.
class="blarg">